Talking First Nations, Retail & Wittner Collab with Culture is Life, Apple Amping Up Privacy and Instagram's Story Saviour: Our July Round-Up
Better late than never: Happy new financial year!

We hope you have made some seriously inspiring resolutions for yourself/your business.
Another month means another round-up! And it's an exciting one this month,
[INTERVIEW: THARA BROWN] Culture is Life takes retail beyond a reconciliation plan
Apple switches up its email privacy policy; good or bad?
Instagram FINALLY gives small retailers a shot at story links
We can't wait to share what we have learned, soooo let's get into it!
[INTERVIEW] Talking Retail with Culture Is Life's Thara Brown
This month we were fortunate enough to sit down (virtually, of course) with Thara Brown, Education & Advocacy Manager at Culture is Life to chat about how they are expanding the influence of their work into a new sector, retail.
For those who don't know, Culture is Life is an Aboriginal led non-for-profit organisation that works to deepen connections and belonging by backing Aboriginal and Torres Strait Islander-led solutions that that focus on culturally determinants of health to prevent youth suicide.
They have campaigns and projects spanning multiple industries, all driven by their core mission to support young Aboriginal and Torres Strait Islander people to thrive.
The work they do through culturally affirming projects and programs is beyond crucial with, current rates of Indigenous youth suicide (ages 15-24yrs) four times that of non-Indigenous Australians.
A sombre fact, which Culture is Life recognises is contributed through the interconnected issues of cultural dislocation, personal trauma and the ongoing stresses of disadvantage, racism, alienation and exclusion.
In this bitesize interview, Thara spilt the beans on an amazing initiative they have recently undertaken with one of Australia's leading retailers.
A Step in the Right Direction with Wittner Shoes
Wittner shoes is one brand taking a step in the right direction, partnering with Culture Is Life on the roll-out of a staff education program.
Speaking with Thara, she described this partnership as unintended for the organisation, but revealed they are always "motivated to work with parties that desire to learn and be courageous in influencing change."
The partnership with Wittner was largely driven by a nationwide staff survey that uncovered the strong desire for staff to learn more and honour our First Nations culture and peoples.  
Through educational conversations and workshops with Culture is Life, the Wittner team has achieved a stronger understanding, and for some employees, connection to Indigenous culture.
As a result, staff were able to identify staff and their families with Aboriginal and Torres Strait Islander connections, learn of the traditional place names for store and office locations, and gain a broader understanding of local cultures and traditions. Intentional discoveries that Thara describes as "an essential first step in the right direction!"
The informative sessions provided the Wittner team to connect with the traditional custodians of the land in which their office spaces are situated, and to learn more about their histories and cultures. Empowering employees to pay respect to, and appreciate the First Nations culture and land on which they work and live.
And the power of such a project extends beyond the storefront.
The recognition and representation of Indigenous culture strongly benefits Culture is Life's core mission of improving the wellbeing of Indigenous youth by creating identifiable connections to their culture.
With deep knowledge and experience of First Nations culture, racial trauma and disadvantages, the Culture is Life team made this partnership both authentic and ethical, ensuring proper comprehension of the Indigenous culture was being taught and conveyed.
So, what's next?
Having worked with this remarkable team briefly ourselves, we can honestly say they are one of, if not the most, passionate and driven organisations we have ever encountered. And like anyone with a strong desire for change, their amazing work doesn't stop there!
Thara disclosed that although the organisation had not intended to enter into the realm of retail, "there was an opportunity to have conversations around how to create genuine partnerships and collaborations with Aboriginal and Torres Strait Islander led organisations to better connections, understandings and outcomes for all people.", says Thara.  
The team aspires to evolve the acknowledgement and representation of culture beyond the requirements of a reconciliation action plan.
To drive honest and educated empowerment of Indigenous culture throughout organisational environments. Particularly where Indigenous culture and traditions are present or illustrated.
This team has the force, experience, and understanding to transform and improve the way Indigenous culture is represented and recognised, in the retail world.
And trust us when we say, there are plenty more exciting projects in the pipeline. Seriously, keep an eye on this team!
You can check out Culture is Life's previous projects on their website at https://www.cultureislife.org/about/ or follow them on their social platforms to keep up to date @
Insta – @Cultureislife__
Twitter – @cultureislife
Facebook – Culture is Life
If you wish to connect directly with the team you can contact them via email info@cultureislife.org or direct through their website.
Another Step in the Right Direction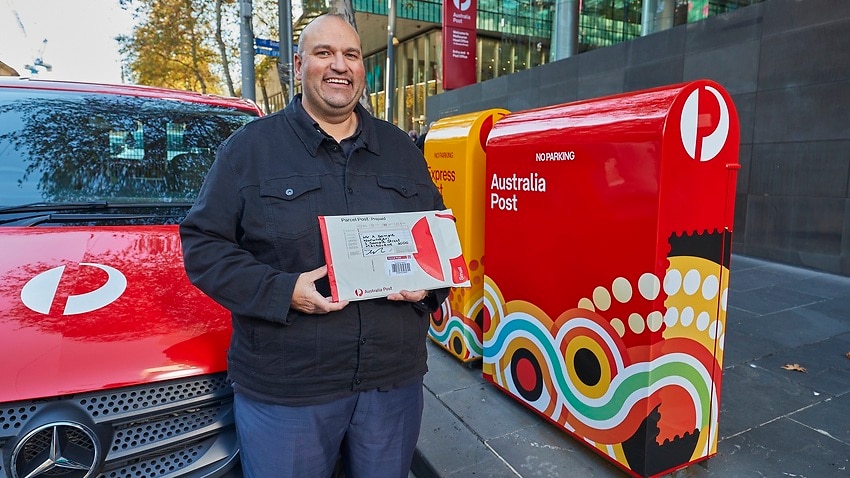 Another retailer that has recently announced changes to improve their acknowledgement and recognition of Indigenous culture and land is Australia Post.
Our nation's postal service has announced it will be providing a permanent address line for customers to note the name of the traditional place that their goods are being sent.
This seemingly small, but undeniably important change was driven by Gomeroi woman, Rachael McPhail. Rachael has been petitioning Australia Post to include this dedicated spot as part of a campaign to include traditional place names in all addresses.
We are so excited to see this! An easy change for Australia Post, but one that encourages ongoing acknowledgement and education across the country.
Apple's new email privacy
Now, it's pretty hard to top that, but onto some tech news!
Has Apple just fired the fatal shot at email marketing?
It's maybe too soon to tell, but there are a lot of marketers out there ironing the crinkles out of their funeral clothes.
Apple has announced its switching up its user's privacy options for email, and it's not looking great for marketers with Apple-obsessed customers.

So, what's the 411? Basically, the new setting options will allow users to opt-out of having their email viewing behaviour monitored.
I'll try to be less morbid, but Apple is really throwing a spanner in the works with this one. The new privacy policy is set to seriously hinder marketers, hampering one of their greatest strategy drivers: data!
In Apple's words,
"The new feature helps users prevent senders from knowing when [users] open an email, and masks their IP address so it can't be linked to other online activity or used to determine their location."

Apple's PR team:
So, bye-bye tracking opens and using IP addresses to find location metrics.
On the other hand, we have an annoyingly enthusiastic bunch, who are patiently awaiting the rise of brand loyalty.
We can't call time of death yet, but we can examine what the new privacy policy means for marketers via a good old pro's and con's list.
We will start with the shorter of the two. 😁
Pro's
A trust-building exercise – Gain greater trust from consumers, through sending less big brother vibe targeted emails.
Building stronger brand relationships – Marketers will have to look deeper than clicks and opens to see what their consumers want.
Understand your consumers – Forcing marketers to use deeper-impact metrics such as revenue per subscriber, increased time-to-value or click-to-convert.
More than clicks – Losing these vanity metrics forces marketers to look deeper into engagement metrics such as page views, time on page, or bounce rate.
Find your real friends – Looking closer at engagement metrics will allow marketers to filter out unproductive addresses from their mail list and provide a defined target.
That was nice! Now deep breath…
Con's
Spam in a can – Without knowing who is opening your emails to filter your mail list, your likelihood of ending up on the spam list is much higher.
Location, Location, Location – You could be advertising to someone that lives on the wrong side of the world. Without knowing IP Addresses there is no way to show your customers what's near them.
What time is it?– They won't know, say goodbye to those cool as countdown timers, they won't work without location data.
My condolences – To those companies that invested big into location metrics, because they have just been made redundant.
Send without a subject line? – You may as well because you won't be able to measure their effectiveness through open clicks anymore.
Hard days work – No longer can you get an active measurement of the impact of your email in the form of a single open click metric figure. You are going to have to look much harder than that.
Break-up emails – Without limited tracking, you'll need to start thinking a little bit deeper into why a customer isn't opening your emails, is it a device tracking problem?
The truth is nobody knows what's going to happen with these changes, all we can do is keep working full steam ahead until we either meet our destination or find a replacement vehicle.
Instagram Gives Everyone Linking Priveledges (Finally!)
For years Insta story links have been only for the rich and famous of the world. Those blue tick bandits!

But finally, the ever-evolving social platform is giving us little guys a go. Cue happy dance!
Instagram has recently announced it will be giving all its users the opportunity to use the all-powerful story links, but unfortunately, there is a catch.
Yeah, don't get too excited. This is only a trial, and the links aren't the same as the usual swipe-up links, they are in the form of a sticker (better than nothing I guess?)
It's something and if all goes well and Instagram keeps it around, this new feature will be an absolute weapon for small retailers.
In the past, only accounts with 10k+ followers have had linking privileges. When 15%–25% of people swipe up on a link in branded Stories (99Firms), this feature is a massive helping hand in seeing a conversion from your social marketing.
For brands that are trying to make a name in the retail world, a feature like this with conversion rate opportunities like that is a game-changer.
Retailers have been literally begging the platform to change their requirements for swipe-up links since the time they were invented. Keeping such a powerful marketing tool from smaller retailers while allowing those that are past their growth stage to take advantage of it, feels a little…
"The rich get richer and the poor get poorer"

Percy Bysshe Shelley
For both yours and our sake we will sit with our fingers and toes crossed, that Instagram feels some compassion for the little guys and makes this a permanent feature.
---
That's all I've got for you this month. Mind you it was a long one! 😅
Plenty to think about and to look out for. We need to stop getting caught up in the things we can't change, stay agile and stay innovative, if we can do that even Apple can't hold us back.
Such an amazing opportunity to get to talk with Thara for this month's roundup and learn about all the inspiring things she and the team at culture is life do. Make sure you follow the links to check out what else they are up to.
We will be back in a month or so with another roundup, in the meantime check out some of our previous round-ups 👇