The world of technology won't slow down, not even that pesky global pandemic!
Our monthly roundup is here to make sense of the big topics, save you time, and show you the news that matters. Continue reading to find out how these issues could impact your business.
In short, we will be covering off
AIMCO's brave bid to make influencer marketing more transparent
Busting outdated assumptions about working from home (WFH)
The age-old question: Is bricks and mortar retail heading for early retirement?
That totally game-changing Google Shopping and Shopify partnership!
This is a juicy one. Time to sink our teeth in!
Influencer Transparency
Raise your hand if you've been personally victimised by an Influencer 🙋🏻‍♀️
Fooled to believe you could trade your soul for baby soft skin, or achieve rock hard abs by drinking a tea that gives you the bowel control of a newborn baby? Mmmmmm we've all been there!
Influencers are holding their ground; or should I say their platform with 65% of marketers increasing their influencer budget in 2020 (BigCommerce),
And we understand the appeal with Influencer research Hub reporting that on average Businesses are making $5.20 for every $1 spent on influencer marketing. But like anything, there needs to be some degree of regulation!
Step aside Judge Judy, the Australian Influencer Marketing Council is here to deliver justice!
The Australian Influencer Marketing Council (AIMCO) has come to save your dignity (and your bank accounts!) with a code of practice for Australian influencers. Most notably, the AIMCO is taking active steps to keep these mean girls aligned with the AANA's Code of Ethics on disclosing commercial relationships.
Under the new code, when a commercial relationship is present both parties must now communicate this to their audience. In layman's terms, if an influencer is being paid to spruce a product, they must say so!

This is a targeted attempt to reduce the number of dodgy product endorsements that make their way onto our Instagram feeds, encouraging genuine brand marketing relationships and a whole lot less deception.
It comes as no surprise that industry-leader L'Oréal Australia, who has a long history of influencer transparency, is the first FMCG brand to join the AMICO Council.

This is a huge push in the right direction and we hope to see many retailers follow suit.

If the renowned con artists can prove there is some integrity and passion that drives them to influence, and for reasons other than financial gain, there could still be a shot at redemption. And an opportunity for you (the business owner) to drive ROI authentically and ethically!
Our quick tips!
Do your research on the influencer. Do they have a history of transparency and authenticity?
Follow the code
Make it legal, create a contract!
For more on influencer marketing, read
WeWork Wades into the Great WFH Debate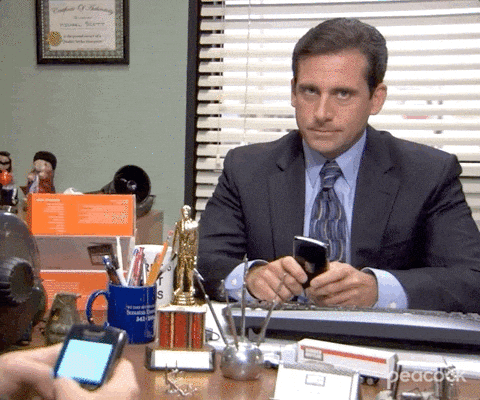 Do you buy into the age-old assumption that people who work from home are disengaged slackers?
Rest assured we don't, but WeWork's CEO sure does!
Ironically the CEO of WeWork, a company that was just recently on the brink of bankruptcy, has made some pretty presumptuous comments in an article discussing why employees choose to work from home.
The company's CEO, Sandeep Mathrani, has labelled workers that choose to stay home the "least engaged" of the bunch.
It's not so much the assumptions that were ill-received, but rather the blatant failure to address the fact that not all employees work the same. Not to mention this is a company that profits off flexible working. Eeep 😬
Poor PR moves aside, is there any truth behind these assumptions? If we consult the cold hard facts, absolutely not!
According to Capterra, in November 2020, 64% of Australian SMB employees were working remotely either full-time or part-time. During which 78% of staff say they're just as (or more) productive at home.

Now the rookie-scientist in me says that's a sizeable test group and some pretty damn telling results!
A truly personal choice
Just like T sauce, cupboard or fridge? It depends on multiple personal factors.
Is their home environment distracting?
Is their commute to work draining?
Do they find themselves less stressed in their home than in an office?
Our guess is these employees choose to stay home because they operate better in an environment based on trust, respect, dependability, and integrity. Not because they are 'unengaged'.
So what's the big whoop if they are working in an office or in the comfort of their home? It's time to throw that age-old assumption in the bin!
A Brick and Mortar Retirement?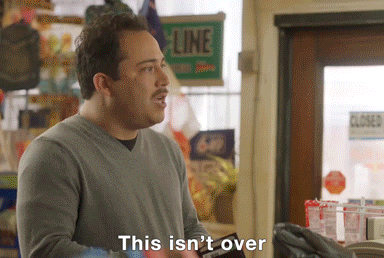 Is online retailing forcing brick and mortar into early retirement?
With big brands such as Pepe Jean's closing over 50 of their 500 stores in 2020, some might assume in-store shopping is now in the good old days.
However, admittedly, we do love to pump up the statistics about eCommerce sales, because it's new and shiny.

Like WOW, 12.3% of Australian retail sales were conducted online in March 2020. Don't get me wrong, that's impressive. But are we going to completely ignore the other 87.7% that still happened in-store?
Stop looking at it as Ecommerce VS brick and mortar, but rather just 'shopping'. Like Ying and Yang, they complement each other.
"The two can not only co-exist, but directly benefit from each other's existence"

The Halo Effect: How Brick Impact Clicks (ICSC).
The existence of both traditional and online stores…
Increases customer retention and repeat purchases
Reduces the cost and rate of returns
Boost's buyer confidence
Improves the overall customer experience
Physical stores are not losing their purpose; they are in fact becoming greatly more valuable to both retailers and consumers.

No longer just a place to shop; They are micro-warehouses, a place to ship faster from, and we know faster shipping = greater sales.
Take Cue Clothing, for example, they increased sales 130% within the first week of their in-store endless aisle initiative, with their CIO, Shane Lenton stating that speedy delivery and uncapped inventory access are key drivers behind their upswing in sales.
Now's not the time to slam your doors, think about how you can evolve your in-store presence with technology like that explored in our Retail Reboot stories.
A New Alliance
Google has made a new friend.
A defensive move against the imminent threat that is Amazon's advertising, Google has announced a new partnership with everyone's fave eCommerce solution provider, Shopify 😱
The partnership will give Shopify's 1.7 million merchants the ability to reach consumers through Google Search and other services!

No more doubling up, you can now do it all within the Shopify platform – sync your products, run a Smart Shopping campaign, list your products for free, and track results.
This announcement comes after news broke that Amazon's ads are generating nearly $7 billion quarterly, with growth predicted to accelerate (CNBC).
This is not the first time Shopify has hung with the popular crowd, the Canadian multinational company has made partnerships with other big advertisers such as FaceBook, TikTok, and recently Walmart.

With Facebook throwing its fair share of curveballs in recent months, this is a welcome partnership for many retailers and advertisers! Yes! Yes! Yes!
---
That's it for this month's round-up. We know you are sick of hearing this, but right now the world (especially the digital one) is very unpredictable.

There are promising changes occurring for those of us invested in the marketing sector, but only time will tell how well they will unfold in this crazy place.
We will be back in a month or so with another roundup, in the meantime check out some of our previous blogs and round-ups!
About Author
Alita Harvey-Rodriguez
Alita Harvey-Rodriguez is known as one of Australia's leading digital marketing futurists and the brains behind Milk It Academy – A research-based training firm to advance marketers skills into new school digital leaders and company innovators. For over a decade Alita has worked with global brands including SAP, Experian, SEMrush, TS14+, Estee Lauder, Myer, Power Retail, & Online Retailer.