Have You Tried These 6 Genuinely Genius Customer Retention Strategies?
Marketers are obsessed with new: new strategies, new branding, new customers. New, new, NEW!

But, like the plot of literally any teen high school movie could tell you, we don't always need to reinvent ourselves just to constantly win the approval of the popular kids. Perhaps the "cool kids" were right under our nose the whole time…

Okay, enough of this tangent. Basically, your existing customers, the ones that already love your brand, are the ones that deserve the bulk of your attention. They are your cool kids!

Did you know that retaining an existing client costs 7 X times less than acquiring a new one? And that increasing customer retention rates by 5% increases profits by 25% to 95%?!

Both time-efficient and cost-effective, retaining old customers is a fail-proof way to drive sustainable sales. You've already converted them once, time to do it again!

We've got a goal here at MI Academy to help businesses generate 80% of their revenue from their customer base. You could say we're pretty passionate about this topic.
This blog will give you 6 genuinely genius retention strategies to skyrocket customer loyalty and keep those sales rolling in!
Strategy #1: Community Building for Retention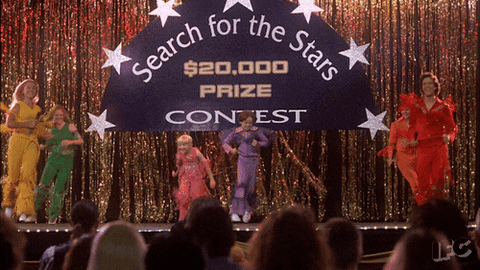 Your very own Brady Bunch!
I'm not saying become the Brady Bunch, but a sense of belonging is a step in the right direction. Community building is an organic, and often overlooked way to create high customer retention!
Tim Peckover defines a Brand community as "a group of customers who are invested in a brand beyond what is being sold. These customers want to become a part of the brand itself ."

An example of this, World Nutella Day. An internationally shared and celebrated day solely dedicated to celebrating the communities love for the (exquisite 🤤) nut spread. Surprisingly, the day was not an uber-expensive marketing exercise by the brand – World Nutella Day was actually started by a customer/fan!
You might think this scale of brand loyalty is rare, it's inspirational. It doesn't happen over night either, it's something you need to work at.  These types of customers aren't just returning, they are what we like to call your "cult following"…unshakeably devoted, without the flower crowns or witch magic, of course! I think a great Australian examples of this is TradeMutt (their shirts & social impact) and Leina & Fluer (Community run FB pages).
You might not get hundreds parading the streets to celebrate, but there are ways more actionable ways to drive your own community growth!
Start with you. Get your team out there advocating for your brand on their own social platforms.
Drop the briefcase! Go all-natural. Make your content human and use it to interact with your community on a personal level.
Make the most of what you've got. Sometimes the best part about a community is feeling like you were there first. Start small and don't overlook your current loyal customer base. Use the intimacy of your following to build a sense of exclusivity.
Remember you can't hurry love! You also can't buy love, let it grow naturally, but deliberately!
Strategy #2: Creating Urgency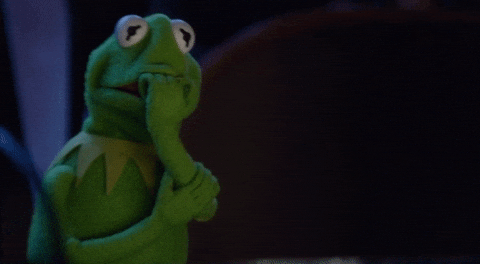 Scared Sh!tless
Another great way to keep your customers coming back is to scare the sh*t out of them. Not literally, but definitely make them run for the bus!
Don't let your customers run on their time. Put a little fire under their feet with some well-placed time-sensitive offers.
The probability of selling to an existing customer is 60-70%, while the probability of selling to a new prospect is only 5% to 20% according to a study by Markinblog.
Knowing this, you would be an idiot not to give them an offer bound to get their hearts racing!

You could send them a gift, bake them some cookies….or better yet, send them a LIMITED TIME OFFER!
Pick your call to action – Something so undeniably tempting they simply can't ignore you. You know what they like already, pull from your first-party data for enhanced customisation.

Pick your timeframe – Like in two-decade-long marriage, your customers may get a little comfortable and take you for granted. For a retail product with a relatively short buy cycle, we would recommend no longer than 3 days or 72 hours. Gotta keep them on their toes!

Promote it exclusively to your existing customer base – Remember, your repeat customers are your VIPs, treat them as such. To truly make them feel special, promote the offer to your existing customer base exclusively or at least a day before the rest of the database.
Combine the impact and success of time-sensitive marketing with customer retention and WAZAAM, watch the magic happen!!
Individually these marketing strategies are strong, together it's wizardry 🧙‍♂️
Strategy #3: Increase Buyer Confidence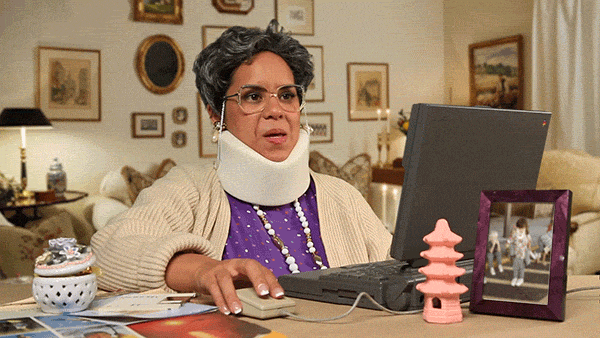 Buyer's Remorse is the arch-enemy of retention!
Everybody loves a self-affirming pat on the back. Especially after buying something you mayyybbbbe didn't need 😬. It's called buyer's remorse, and it is REAL.
Once the dust has settled and all your confirmation emails are out, it's a good time to remind them why they shopped with you.
Thank your customers for their recent purchase. Remind them what their purchase means to you, ask them if they like the product and if they've had any problems.
Make your customer confident in their recent purchase by delivering an experience they won't forget. Make this an overall reminder that they didn't just f*** up, they totally needed that multi-coloured LED toilet light!
Be nice, use that customer service tone, make them feel super important. Basically, give them your soul.
Remember retention is the end goal and 93% of customers are likely to make repeat purchases with companies who offer excellent customer service (HubSpot). 
Send a 'Thank You' email & or if a second time customer, thank them for their loyalty.
Remind them why they bought the product
Welcome them into your community (refer to strategy # 1)
Provide a support channel for any customer queries or problems
Strategy #4: Personalisation
Time to get on a first name, interaction, yada yada yada basis…
I think we need to have "the talk!"
Are your customers going to keep shopping with you, or was this a one-time thing? Things are getting pretty serious, are you sure your feelings are mutual?
You need to be the one to define that relationship! Get personal, move the relationship further.
The power of personalisation in building customer relationships is incredible. According to Accenture, 91% of consumers are more likely to shop from brands that recognise, remember, and provide them with relevant offers and recommendations.
So, get using your first-party data! Now's the time to have your feelings known!
Use your owned data to give recommendations, show previously viewed/bought products, and make checking out a breeze for your returning customers. Use personalisation to make them feel like more than just $$$ to you. 
Imagine you're a homewares retailer, someone buys a pillow for a living room, fair to say they might have a wall in their house too (der), and you have wall hangings to sell, you send an email saying "Sprucing up your living room Cynthia? Here's some inspo!" then BAM repeat sale…
Give highly-customised product recommendations based on past buying behaviour
Show customers their previously viewed and bought products
Use your saved first-party data to provide a streamlined checkout process for returning customers
Not just a one-night stand, you've gotta be in it for the long-term!
Strategy #5: Customer Reviews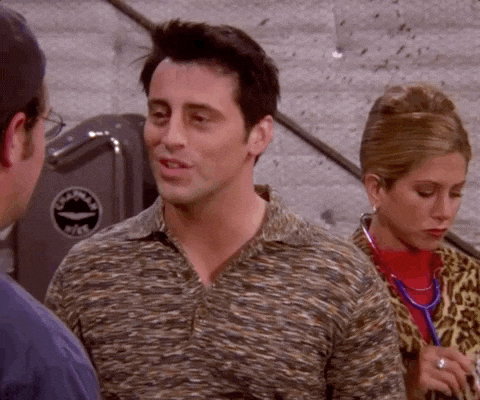 Listen here buddy,
You would be surprised; it turns out people actually like being listened to. And if you let them speak, they might even say something worthwhile!
In fact, according to a study by Search Monkey Surveys, 85% of people say they're likely to provide feedback when they've had a good experience.

And when 98% of buyers read online reviews before making a purchase decision (eMarketer and Bizrates), you should be all ears!
Give these guys a megaphone. Have them shout it from the rooftops. Because as we know a good customer experience = a returning customer (and a returning customer = $$$).
Provide a channel for customers to leave reviews
Interact with customer reviews, both good and bad
Share your customer's experiences on your platforms
There is pride in finding a great product, so let your customers express it. Provide channels for your customers to flaunt their success stories and before you know it you will have one of your own.

Read: How to Respond to Positive and Negative Reviews
Strategy #6: Up-Selling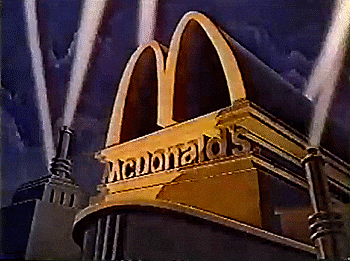 Supersise Me
Like I said before, new is not always better than old. However, a newer, better version of the old would be pretty cool.
Why waste your budget marketing a whole new product to a whole new audience, if you can just improve what you've got? This is a legit thing, it's called upselling, and it's truly marvellous!
For companies who offer them, 70-95% of revenue comes from upsells, according to a study by SUMO.
Different from cross-selling, upselling isn't a customer purchasing an add-on or a complimentary product, but rather an improved version of what they already have.

Food example. Because we all love food, right? When you go through the Maccas drive-through and they ask you if you want fries with your cheeseburger it's a cross-sell. If they ask if you would prefer the triple cheeseburger, or if you would like to supersize your meal, THAT is an upsell.
Survey for new customer demand. Do you have a product with a short use cycle that could use a makeover? Is there a missing feature or function customers are always enquiring about? Could you package together popular items for the ultimate cross-sell?
Design a premium or streamlined version/bundle of your product that supplies this demand
Market your upsell or cross-sell to existing customers
Retention will come naturally when the demand for your product is continual!
---
I could write an Odyssey on why customer retention is key. Honestly, there are enough stats on it to rival the ABS. Use one (or all!) 6 of these strategies to ensure you are optimising your chances of building long-term relationships with customers.
But remember, a good customer experience is what brings customers back for more. That needs to underpin everything that you do!
Are you ready to implement & transform your retention and customer experience? There is plenty more where this came from! A lot of this is covered and implemented in detail in our Project Based Training Programs… Check out our other blogs on the topic or speak with an MI expert to learn more about our Customer Experience Program.