A Shout-Out To ShopExp, L'Oreal Backs Social Selling, and A Magic Cannabis Cream: Our June Round-Up
Posted by Alita Harvey-Rodriguez in General On July 1, 2021
Our monthly roundup is here to make sense of the big topics, save you time, and show you the news that matters.
Continue reading to find out what's shaking up the industry this month!
In short, we will be covering off
Crowning your Victorian StartUp of the Year
L'Oreal is investing big bucks to dive deeper into social commerce
Australian hemp-based skincare, HeyBud takes the global stage
Lots of cool stuff this month, let's get into it!
ShopExp is your Vic StartUp of the Year 🎉
ShopExp is your Vic StartUp of the Year, say what!?
Yep, that's right! Last month they took home the gong at the annual iAwards supported by AIIA (Australian Information Industry Associated).
The AIIA both drives and recognises innovation in Australian retail with winners selected by over 60 hand-picked esteemed judges nationwide.
We are thrilled to see ShopExp recognised, and even more so to see the retail-tech industry finally receiving the attention it deserves.
"The award means a lot to us and a testament to our technology that people are seeing changing the future of fashion retail along with creating a sustainable fashion sphere."

Chandan Panda, Founder & Director of ShopExp
Embracing the Retail-Tech Boom
From a long history of cautious investors to awards for innovation, retail-tech has officially transitioned from a nice-to-have to a necessity. Bolstered by the pandemic, providers like ShopExp are empowering Aussie retailers to adapt and evolve to changing consumer habits and expectations.
ShopExp's virtual TryOn and smart mirrors once seemed like a gadget from an 80s futuristic utopia film. Finally, civilization has caught up, and these technologies are finding their place in modern society.
Catching the eye of consumers too, with 66% of them saying shopping technologies and innovations improved their experience. (National Retail Federation)
Particularly in this strange pandemic limbo, the functionality and resourcefulness of these technologies are proving crucial. No longer a luxury accessory for retailers, but a way to stay open and operating safely and efficiently.
Curious to learn more about ShopExp and other retail technologies? Late last year we released our Retail Reboot blog series, featuring conversations with five leading providers.
Check out each of the blogs in the series below 👇
Hemp-Based Skincare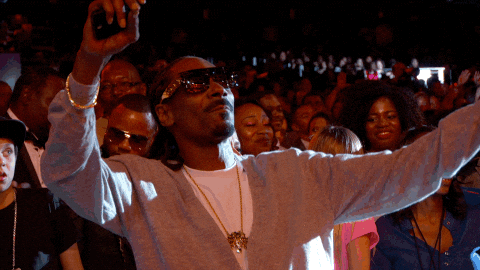 Snoop Dogg has dropped his skincare routine 😝 
Not actually, but we imagine if he did HeyBud would earn an honourable mention!
HeyBud Skincare is using the "magical properties" of Hemp, a strain of the cannabis plant, to promote skin health.
Founded in 2018, by three schoolmates, the company started, as most do, with a problem: bad skin!
In an interview with SmartCompany, the founders detailed how they personally had struggled with their skin for many years before finding a remedy with hemp.
Now, we are not here to talk about the benefits of Hemp, you can read those here. We want to talk about the importance of building a community or a tribe for your brand.
Over three short years, HeyBud went from zero to hero thanks to the community they built around the brand.
Following Their Footsteps
Firstly, yay for them! Secondly, pay close attention as there are some great lessons to learn here!
HeyBud skincare has used community-building techniques, such as VIP loyalty groups and competitions to evolve beyond their eCommerce prodigy status.
Their VIP Facebook group was designed as a space for fans of the brand to express their fondness for the skincare and share their success stories.
It's marketing purpose? To fabricate a stronger community through more intimate brand interaction
"It's about building that tribe around our brand"

D'Amico, Co-Founder of HeyBud
Driving just one marketing strategy so attentively has worked wonders!
Since 2018, the brand has earned 140k+ followers on Instagram, become a million-dollar brand, and raised over $2M of funding toward their next growth phase.
The mates plan to use this major funding to go big. Making business plans move into brick and mortar retail, and start marketing the Aussie-born skincare on a global scale.
We would recommend other growing eCommerce brands to keep an eye on these guys. Did you also set out to solve a problem? Consider how you could build a community to help others find the solution!

This is a brand with some seriously dope (excuse the pun 😉) business strategies and a super green future.
L'Oreal Backs Social Selling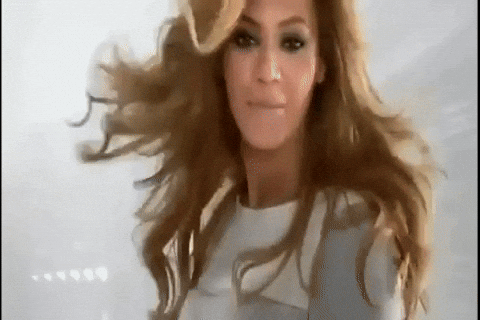 In last month's round-up we wrote about L'Oreal's move to back influencer transparency, but it would appear that they have no plans to sever their ties anytime soon!
The company has just announced a minority investment through their BOLD fund (Business opportunities for L'Oréal development) into Replika software.
Now let's start here, what is Replika?
Replika's value proposition discusses its benefits for the brand, the social seller, and the consumers. A streamlined way for brands to manage and measure the impact of their social sellers. A curated path to product discovery and purchase for consumers.
Now, if that's a big bundle of buzzwords for you, let's strip that back.
The Replika software gives influencers a simple and legit method to social sell and receive attribution for it. Influencers, both established and emerging, can create their own shoppable pages and generate trackable links when promoting products.
L'Oreal is joining the likes of Sephora and Dior, who have used the software to streamline tracking and management abilities; providing confidence for their customers and security for their sellers.
A New Age of Influencer Attribution
The greatest roadblock to date, for both influencers and brands, is the inability to track conversions and accurately identify successful relationships.
Social selling is on the rise, and so this ability is becoming increasingly important.
"Social selling is a new approach to selling that allows salespeople to laser-target their prospecting and establish rapport through existing connections."

Christina Newberry, Karin Olafson
The credibility is there, and well we've all heard the influencer success stories, so we are excited to see where L'Oreal takes this!
One thing is for sure, as L'Oreal attempts to infiltrate this new market, the beauty mogul has found a strong partner in the wild wild world of social commerce.
---
That's it for this month's round-up. Some pretty cool stuff happening this month. Lots of motivation and tech inspiration to keep focused on your organisational goals. Stay inspired, stay innovative!
We will be back in a month or so with another update, in the meantime check out some of our previous round-ups!
About Author
Alita Harvey-Rodriguez
Alita Harvey-Rodriguez is known as one of Australia's leading digital marketing futurists and the brains behind Milk It Academy – A research-based training firm to advance marketers skills into new school digital leaders and company innovators. For over a decade Alita has worked with global brands including SAP, Experian, SEMrush, TS14+, Estee Lauder, Myer, Power Retail, & Online Retailer.